by Miceál O'Hurley
UNITED NATIONS — An attempt is being made through a partnership between the policing agency Interpol and UNESCO to highlight the plague of stolen cultural artefacts that impacts almost every country around the globe.  Interpol's current registry of missing artefacts has recorded a database including some 52,000 cultural objects stolen from museums, collections and archeological sites worldwide.  With a planned budget of $2.5m UNESCO hopes to open the Virtual Museum in 2025.  Beyond core funding, the UNESCO virtual museum has already received a voluntarily, tightly earmarked donation from Saudi Arabia.  Particular items that will be listed and displayed virtually has yet to be determined.  It is not uncommon for museums to display only a fragment of their collections.
Speaking at a gathering of international experts at UNESCO's Headquarters in Paris, Director General, Audrey Azoulay, said, "Behind every stolen work or fragment lies a piece of history, identity and humanity that has been wrenched from its custodians, rendered inaccessible to research, and now risks falling into oblivion.  Our objective with this is to place these works back in the spotlight, and to restore the right of societies to access their heritage, experience it, and recognise themselves in it."
Cultural artefacts missing include priceless items dating into ancient antiquity as well as more modern artefacts that have been looted or stolen.  Archaeological sites are routinely raided by illicit black market traders who plunder sites without concern for contextualisation, dating or using methods that preserve artefacts without damage.  It is not uncommon for looters to remove a head from a statue to sell separately from its body or obliterate the provenance of items and their original locations so as to preserves sites for future plunder or to mask the scene of their crimes.  Other items go missing when they are stolen from museums, churches or other cultural sites.  The problem is made all the worse by a combination of art and antiquities dealers who regularly trade in stolen and looted goods made all the easier to get because of war and conflicts.
Museums and art dealers have not been immune from being held accountable for possessing missing cultural artefacts.  In March of this year New York's vaunted Metropolitan Museum of Art was subjected to a search warrant seeking the seizure of 15 allegedly stolen antiquities.  The 'Met' as it is known in art circles, enjoyed a long-running relationship with a notorious and now convicted antiquities dealer, Subhash Kapoor.  Manhattan prosecutors' independent investigation was informed by an investigative report by the International Consortium of Investigative Journalists (ICIJ) that delved into the Met's all-too cozy relationship with an dealer whose nefarious activities were all too well known to them.  After the ICIJ further reporting the Met, which had previously denied any wrongdoing, agreed on 30 March to voluntarily return the 15 pieces to India calling their act a "cooperative partnership" with the Manhattan District Attorney.
A scandal also arose in August when the public learned that a worker at the British Museum had been selling items from the museums collection on Ebay and other social media commerce sites for a mere fraction of their value.  The theft had seemingly gone un-detected for years.  Speaking after the theft was exposed, George Osborne, who serves as Chair of the British Museum sought to downplay the seriousness of the theft, sought to portray the museum as the victim of a crime within its own ranks, "We believe we have been the victim of thefts over a long period of time and frankly more could have been done to prevent them."  Osborne continued, "Some members of the antiquarian community are actively co-operating with us" and that recoveries so far were a "silver lining to a dark cloud".  Osborne admitted during a BBC interview that not all of the items were "properly catalogued and registered."  Due to the British Museums failure to maintain an accurate accounting of its own collection a forensic foray into the theft is highly unlikely to determine the scope of the theft.  The British Museum boasts that its collection exceeds 8-million artefacts with only some 80,000 artefacts currently on display.
The British Museum has bristled at calls to disclose the full extent of the thefts by naming the missing artefacts.  Arguing that disclosure might lead to purchasers realising the true value of items they purchased and being deterred from returning them to hoping to obfuscate their ignorance of the extent of the thefts or inexplicable lack of having catalogued the items deemed valuable enough to collect and maintain but not register the scale of the theft remains unknown.  Christos Tsirogniannis, forensic archaeologist who chairs a UNESCO group working to prohibit illicit antiquities trafficking, claimed the British Museums lax cataloguing combined with the refusal to publish a list of missing items "ties the hands of experts who are ready and willing to help recover the artefacts".
The British Museum has been in a long-running feud with Greece over the museum's retention of the famed Parthenon Marbles, sometimes known as the Elgin Marbles from the the Parthenon by agents of Thomas Bruce, 7th Earl of Elgin.  The British Museum has often claimed Greece's inability to properly maintain the marbles serves as the basis for their being unable to return them.  The argument is claimed as specious by historians and antiquities experts as the British Museum has often damaged the Parthenon Marbles by exposure to water leaks, using stiff metal brushes on their surface in a misguided attempt to clean them and having pieces broken off as souvenirs.  Earlier this year the Pope Francis returned 3 fragments of Parthenon reliefs to Greece in an act he described at the time as "… an attempt to right a historic wrong".  Speaking to a crowded gallery at the Acropolis Museum, Archbishop Ieronymos II, Greece's spiritual leader, said, "This act by Pope Francis is of historical significance and has a positive impact on multiple levels.  My personal wish is that others will imitate it".
Since the full-scale invasion of Ukraine was initiated by Russia in February 2022, no less than 17 known Russian-led excavations have taken place in occupied Crimea.  While a few items have already appeared in the Hermitage Museum in St. Petersburg, the penchant for museums like the Hermitage only displaying a fraction of their collection prohibits scholars and the world from ever knowing what exactly Russia has looted from Ukraine's Crimea.  Past disclosures by Kremlin insiders have exposed how Russian President Vladimir Putin has used plundered artefacts and items looted from museums during his military operations from Chechnya to Africa as trinkets and rewards to his oligarch loyalists.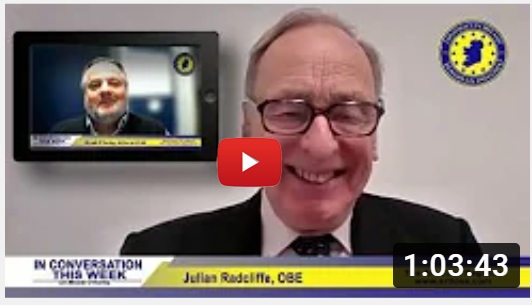 The disappearance of such cultural artefacts into the private collections of individuals close to Putin has not been rivaled since Adolf Hitler and Herman Göring looted artwork from across Europe for their private collections, State institutions and rewards to their lackeys and collaborators.  As with the NAZI era, there are credible fears that Russia might seek to destroy cultural artefacts and other evidence that does not correspond with their claims of territorial ownership or which they consider subversive or decadent.  Russian claims of sovereignty over Crimea are roundly rejected by the international community.  Russia's involvement in Crimea is relatively recent dating to the advent of its empire under Catherine the Great who annexed the peninsula which is unconnected by natural land to Russia.  Hundreds of Ukrainian museums, monasteries and cultural collections have either been destroyed or looted by Russia since it began its attempts to annex parts of Ukraine in 2014.
Diplomacy in Ireland – The European Diplomat has previously published on the issue of stolen, looted and disputed artwork:
Stolen, Looted, Disputed & Missing – Cultural Artefacts, Artistic Treasures & Diplomatic Issues Webinar