by Miceál O'Hurley
ANTALYA — In the panels and halls of the Antalya Diplomacy Forum 2022 the Presidents, Prime Ministers, Foreign Ministers who faces and names are well known around the globe were easily recognisable.  Amongst the hundreds of high-level participants there were also Royalty, Ministers, Deputy Ministers, Senior Ambassadors, Diplomats, NGO leaders and international actors.  One could be 'star struck' and yet, it was a gaggle of young people that caught my attention most on the last day of the event.
Soft power, the projection of excellence through non-official channels in order to persuade and entice good relations was on display in Türkiye.  On the last day of the Antalya Diplomacy Forum the event included several seminars that would fall into the category of 'soft power' including Youth and Sports.  Enter a young woman, an internationally recognised Taekwando champion, Ms. Zülal Altın.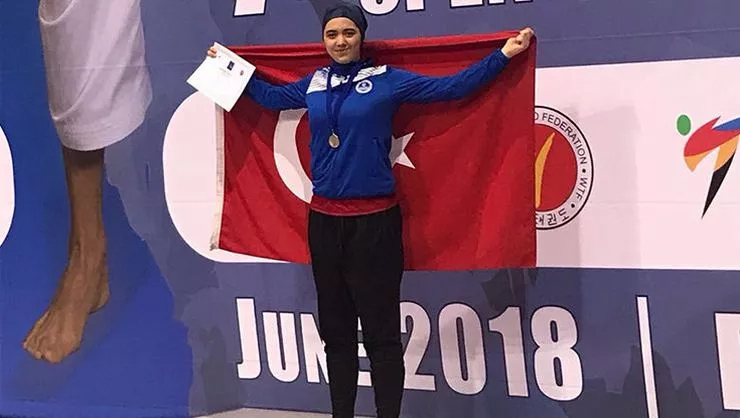 Altin accompanied her youth team, the ALFA07 Gençlik Ve Spor Kulübü club, along with her teacher, Adem Yilmaz and his wife, Nesrin.  The youth, exuberant, cheerful, engaging and incredibly well mannered without any prompting from their coaches appeared as confident and comfortable in their surroundings as the most seasoned leaders and diplomats in attendance.  The exposure of young Türks to this forum, and the forum to them, was a stroke of genius.  Few youth would get to engage with an international cast of leaders and elicit the response they did.
Taking youth seriously and helping them to understand how their activities, including sport, help shape a positive view of Türkiye was not an act of exploitation but one of empowerment.  Any observer of their interaction at the Antalya Diplomacy Forum would invariably agree that it changed them as much as it did those with whom they interacted.  Each of the young Türks with whom I spoke expressed sincere gratitude for being invited to the Antalya Diplomacy Forum and being able to gain an experience few youth elsewhere in the world will ever know.
Altın is a 20-year old Taekwando athlete and coach to the youth who attended the forum.  Altin earned gold medals at 2017 Balkan and 2018 Multi-European Games Championships.  She also won a Silver Medal at Europan Club championships in addition to the multitude of other international medals with which she has been honoured.  She competes internationally with the Kocaeli Büyükşehir Belediyesi Kağıtspor Club.
Along with her teacher and coach, Adem Yilmaz, himself a very successful athlete, and his wife Nesrin, these world-class Taekwando athletes stand as an inspiration to the youth they coach and the country of their birth.  Their club is part of the internationally recognised Türkish scouting movement.
The inclusion of Türkish youth in the Antalya Diplomacy Forum was an inspiring innovation in such forums.  It is an act which will undoubtedly bear good fruit for many years to come.