16 April 2022
by Miceál O'Hurley
BUCHA — I am reporting embedded with the SHTURM Special Purpose Marine Battalion.  As the sirens scream, Russia has launched another missile attack on Kyiv.  Russia is demonstrating that while it has withdrawn from the North of Ukraine it retains the ability and will to continue to threaten any Ukrainian territory it wishes, at whim, including the capital, Kyiv.
After personally conducting a Battlefield Damage Assessment (BDF), it is appearant that Russia's withdrawal from Northern Ukraine in its attempt to take Kyiv cannot be considered a tactical withdrawal.  Ukrainian forces prevailed due to making difficult decisions, sacrificing significantly, mobilising its forces quickly and showing superior training and leadership.   Foreign Ministery Dmytro Kuleba claimed last month that as the Russian onslaught commenced on 24 February European leaders publicly made statements supporting Ukraine but privately conveyed their belief Ukraine would fall within a few days.  The United States even offered to evacuate President Volodomyr Zelenskii who famously said he needed weapons not a ride in reply.  The performance of the Armed Forces of Ukraine has demonstrated how badly Western intelligence agencies understood the situation or assessed Russian preparedness or Ukrainan effectiveness.
By comparison, Russia's armed forces failed in every metric from taking and holding key military objectives to doing so without significant sacrifice.  The battlefields are littered with destroyed or abandoned Russian armour and equipment.  Losses, although unverified, have been significantly high and the number of Russian prisoners of war have been disproportionate given the combat operations.  Much of the blame has been leveled at the poor performance of Russia's fighting forces.  This betrays a greater deficit and failure on the part of the Kremlin – poor command and control and an almost abject lack of senior leadership.  Add to this the clearly misguided assumptions upon which the Russian battle plan was launched and the unrealistic expectation of Russian commanders that they would take Kyiv in a 'blitzkrieg' and the overall assesment of Russia's performance in combat can only be adjudged dismal.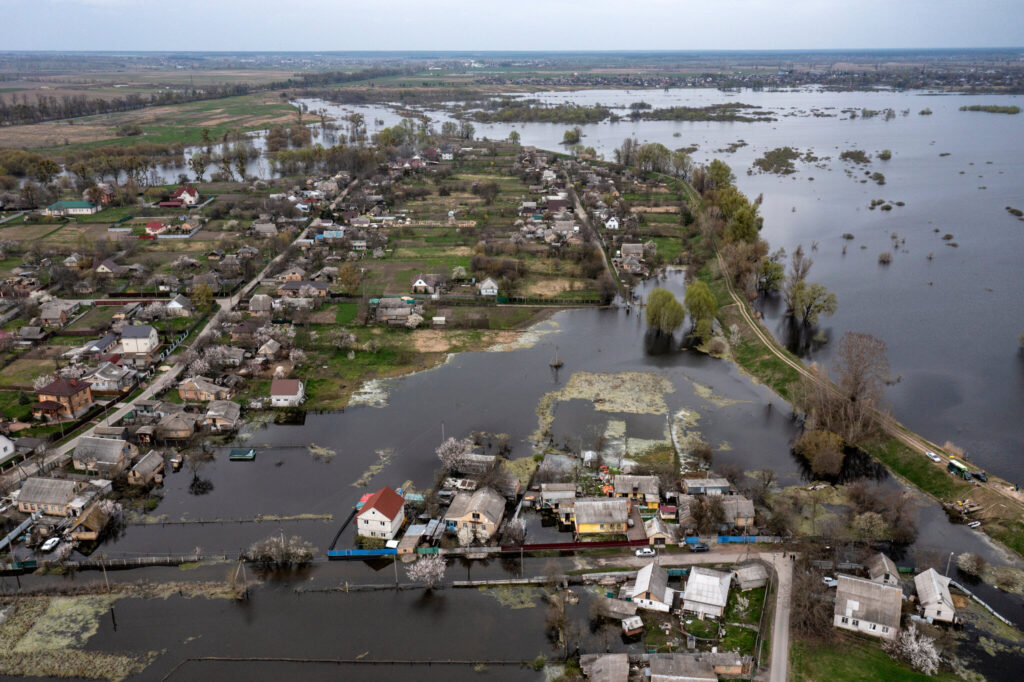 This does not mean, however, that Russia failed to inflict heavy losses on Ukraine's defense forces.  Ukraine has suffered from an abundance of troops but a critical shortage of heavy equipment.  From tanks to anti-aircraft systems to fighters and bombers to artillery and anti-armour systems, Ukraine is outmatched.  They prevailed by making significant sacrifices, expending what little fighting systems they had at their disposal – although doing so judiciously – and making difficult decisions.
Ukraine's decision to tactically destroy bridges into Kyiv proved instrumental in slowing the Russian advance, however, it placed communities like Bucha, Hostamel and Irpin beyond ease of access for evacuation and Ukraine's  their ability to retake these key cities.  It is a tragic but necessary reality of war that hard decisions must be made from the platoon leader in the field to put a soldier at high risk to flooding Demydiv to make it impassible of Russian tanks, such decisions all come at a price.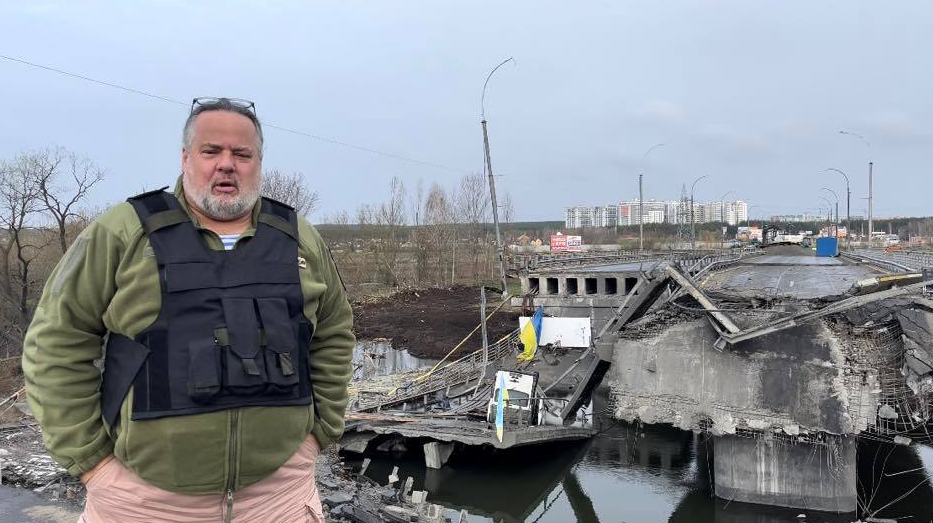 It was unique in my 40-yearsas either a soldier, Defense & Security Analyst and/or journalist to have witnessed such capable fighting forces as I have in the Armed Forces of Ukraine.  Even the Territorial Defense Forces have a high level of training and knowledge.   No longer the rag-tag forces that confronted the Russian invasion in 2014, today's Ukrainian troops are a mix of battle-hardened veterans and neophyte recruits.  The veterans take care to bring their recent recruits up-to-speed in everything from keeping their weapons clean to employing advanced fighting tactics like laying down coordinated suppressing fire for maneuver and advance on an objective.  Those who were accountants or shop workers weeks ago have undergone their baptism of fire and learned by example.  They are a formidle force and Ukraine still has a vast population upon whom to draw for recruits and draftees.
The price for Ukraine's successes to date, however, has been punishing with and estimated 2,500–3,000 Ukrainian troops killed and 10,000 more wounded.  Such statistics come from the Ukrainian government and cannot be cross-checked for accuracy.  Still, in terms of military personnel, Ukrainians have made Russia pay a higher price for its agression.  Despite Kremlin Spokesperson Dmytriy Peskov claiming Russia's official Defence Ministry announced only 1,351 soldiers killed since Russia launched its invasion on 24 February, reliable estimates based on body recovery from Russia's abandonment of its dead and wounded would place the number of dead at closer to 18,900 dead and an undetermined number of wounded.
What is unique for these largely citizen-soldiers is that Ukrainian troops share a common motivation that is far more complex than one might imagine.  Today's Ukrainian in uniform fights not only for the independence and future of Ukraine but as a bullwark against Russia's further ambitions to bring more of Europe under its yoke.  One might be forgiven for thinking this sentiment comes from training, indoctrination or propaganda but the disperate ways in which each Ukrainian in uniform articulates the belief that Europe's future is intrinsincally tied to Ukraine's victory would indicate authenticity.  While this indelible truth may not have permeated the Brussels zeitgeist it is a belief shared by the people and governments of the Baltics and countries that formerly fell under the Soviet sphere of influence.  From Moldova to Slovakia and beyond those with experience of Russia are firmly of the belief they are next on the Kremlin's agenda.  Any conversaiton with Ukrainian troops leaves one convinced they are possible the most educated, politically, socially and culturally aware soldiers, sailors and air forces that have ever taken the field.  Given their national spirit, this advanced understanding of the historocity of the moment combined with their commitment to an independent future – hopefully in Europe – the morale amongst Ukrainians, both martial and civilian is incredibly high.
The other part of the equation that will determine the outcome of this conflict beyond the Armed Forces of Ukraine is the actual determination of the West to match its willingness to supply the tools they have that match their rhetoric.  Without question, there is a continued outpouring of concern and support for Ukraine.  However, how that translates into actual support that will make a difference in Ukraine prevailing is yet to be seen.  The constant refrain of not wanting to 'escalate' the situation by equipping Ukraine not only lacks credibility but ignores Russia's ability to make-up justifications for its agression ex nihilo.  Ukraine is in dire need of heavy weapons such as air defense systems, fighters, bombers, anti-tank systems, tanks and artillery.  The West's 8-year delay in getting Ukraine those tools resulted in Russia's calculation that Ukraine was vulnerable and it led them to act.  As much as this reality is avoided by the West, it is inescapably true that the West's dual policy of keeping Ukraine outside of the European Union and NATO while claiming the door was open to both institutions only served to heighten Russia's ire and invite a clash that is now being fought-out on Ukrainian soil.  Russia is the causal agent in this war, but it would not have acted without the West having kept Ukraine vulnerable out of fear of alienating their 'partner,' Vladimir Putin.
Despite Ukraine's success in defending this first phase of Russia's escalation in the 8-year long bloody war the ability to win remains elusive and dependent on the West.  Ukraine cannot win alone and 'survival' without being restored to its internationally recognised borders would prove a catastrophic blow to the future of world peace and the rule of law.  Delays in getting weapons systems to Ukraine, not to mention the training and spare parts necessary to operate them and keep them in the field in fighting condition remains highly uncertain.  Russia is relying the West's continued delay in supplying the tools it needs to win in order to launch a new offensive that is expected in Eastern Ukraine at any moment.
As for Ireland, its status as a 'neutral' nation might be said to only benefit Russia.  Ireland's neutrality deprives Ukraine of weapons and equipment sitting in the Curragh that could save lives immediately.  As Russia has already declared the sanctions regime in which Ireland has taken part an "attack upon Russia" what sense is there in Ireland continuing to withhold any military equipment other than to straddle an ethical line that is immoral in itself.  In these circumstance, to deprive a Ukraine of any and all  support only undermines their ability to defend themselves and is akin to having a life-preserver but refusing to throw it to a drownign victim for fear it would seem unfair to the bully that pushed them into the water.  Today's claims of neutrality are a mere artificial construct and compromise Ireland's integrity rather than enhance it.
Ireland's seat on the UNSC has equally proven near meaningless.  The UN and its Security Council is captive to Russia's veto rendering the body impuissant.  Overall, any candid assessment of the world's institutions would show them to have proven ineffectual in either preventing war or bringing conflicts to an end.  The same might be said for the European Union.  Its over-focus on economic prosperity and its ill-conceived 'Proximity Policy' which kept aspiring nations in a nether-world and therefore in constant contention between Russia and the West have proven injurious to the stability of Europe and the security of nations that sought to be a member of the sorrority of nations supposedly dedicated to freedom, democracy and the rule of law.  No where else was this more appearant than Europe's decision to subvert its green energy policies to avail of cheap Russian fossil fuels.  Even allowing projects like the Nord Stream II pipeline to progress knowingly endangered Ukraine and the entire security of Europe.  In the end, paying for Russian energy products helped Russia and served as a bludgeon to Ukraine's security posture.
Whether the West can redeem itself by coming to Ukraine's aid in a decisive manner and avert escalating civilian losses, housing and infrastructure damage remains in question.  Any resolution of this conflict must include seing Ukraine's internationally recognised borders restored or.  Ukraine continues to complain that there are the "Munichistas'" who encourage Ukraine to cede Luhansk, Donbas and Crimea to Russia in an attempt to stop the bloodshed.  Such thinking only continues to undermine the West's credibility, encourage Russian agression and demonstrates that reality eludes those who espouse such a policy.
It's time for the West to row in fully behind Ukraine.